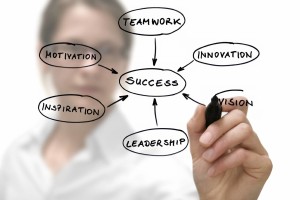 Foresight Systems Technology is established on more than a decade of CCTV Security Systems Expertise and Know how. Our company is governed by the high standard commitment of excellence to our Clients and to ourselves. We are driven by our goal not only to be the best in the market but to realize our utmost potential through continuous research and innovation towards versatility, market dynamism and credibility.
We are a Taiwan based company that offers IN house and out-sourced products. We produce and offer a line of highly competitive products from our China factory ranging from Cameras, DVRs, CCTV lenses, Intruder Alarm Systems, Alarm Sensor, TFT-LCD, CCTV Accessories and even Wireless Surveillance Systems. Our fabrication may not meet all of your needs but our versatile outsourcing definitely would.
As quality service to our customer is precedent in our program, we usually provide extended service of outsourcing either on volume or additional technology requirement through an assortment of affiliation with specialized manufacturers and producer for specific requisitions as per our client. This extraneous service is part of our program of providing one stop shopping solutions to our valued clients, which is a proven cost saving method considering the time, fares, telecommunication and extra freight costs to be incurred for multiple vendors shopping.
If these are not enough, we also cater and welcome OEM and ODM design opening of tooling, assembling, manufacturing according to your specifications. We offer immeasurably aggressive prices with your desired specifications in bulk or even minimal order arrangements. Our expertise in the market makes us your ideal partner for any technological & electronic requirement, up to the extent of probing out remote items and parts of any of your security and/or electronic demand.
It is this experience and our commitment to the utmost level of customer service from production, sourcing, quality control and technical support that makes us just right for you. We strongly believe that Profit may be important to a Business' survival but Customer Satisfaction is its Sustenance.
As we all stand behind our company's conviction — " Service quality is our guarantee". Because at Foresight, we make it our vision to foresee all of your Technological needs.